Hello, friends! I'm so glad you're here!
Today I have news to share that's very exciting (to me, at least). After many, many months of work, it's now just two months until my book launches!
This is artwork that my publisher, InterVarsity Press, designed for me. And even more exciting is the fact that the book is now available for pre-order!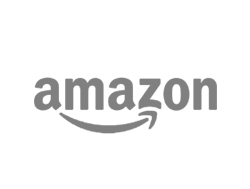 This is a huge deal, especially for a new author like me. If you've struggled with comparing yourself to others, I think you'll find the book helpful.
In the coming weeks I'll be forming a launch team, and I would so love to have some Imparting Grace readers who would be part of that team! If you're interested, please let me know.
And if you'd enjoy a "sneak peek" of the book, I can provide you the first chapter to read! Visit this link and fill out the small form, and you can download the first chapter immediately. (Or leave a comment and let me know your email address, and I'll hook you up directly.)
Thank you so much for celebrating with me!
Now let's take a look at what you've been doing in your homes this week.
If you have a piece of damaged furniture that you'd like to save, you'll appreciate this post from Jamie at So Much Better with Age.
If you love farmhouse-style decorating but are on a tight budget, I recommend this post from Joy at Artful Homemaking.
If you're like me, you really like chalkboard art, but you may wonder how to achieve the look you like. Chas at Chas' Crazy Creations came up with a wonderful solution: simply use a stencil on a chalkboard! Read her post for full directions.
If you have kids heading back to school, you'll like this back-to-school sign from Maria at Tinsel Box. She provides it as a free download.
Love the taste of fresh-baked bread? I sure do, and I was glad to see that Kathryn at The Dedicated House posted a recipe for soft seedy sandwich bread.
A big thank you to everyone who joined! Now on to this week's party.
Here at the Grace at Home party,
I invite you to link posts about
DIY projects
decorating
recipes
hospitality
homemaking tips
parenting
marriage
faith
self-care
soul care
Whatever you do to make your home a place of grace, I'd like to hear about it.
Here's what I ask of you
. Please include the permalink to your post, not your blog's home page. Please let people know that you've linked up. No more than three posts per person, please. Note that if you link a post here, you are giving me permission to share your post, including a photo. And visit at least one of the other party participants--that's what really makes it a party!